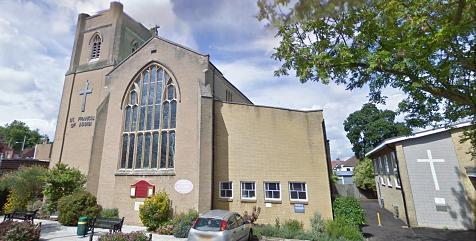 Welcome to the website of
St Francis West Wickham
St Francis is situated just off the High Street in West Wickham (opposite Sainsbury's car park!) Our church worship is in the Central Anglican Tradition and you will find details of our services on this site. For details of our services during Holy Week, please click here
A New Year often sees people making resolutions to bring about changes in their lives. I have a real sense that 2016 will be the start of something new in the way that God might work amongst us here in West Wickham.
We form the other half of a United Benefice with St Mary's, West Wickham and our congregations work closely together. You can find out more about St Mary's using the link to their website.
We hope you enjoy finding out more about us from this website and we look forward to welcoming you to one of our services or activities.
The Revd Hazel O'Sullivan
Priest in Charge