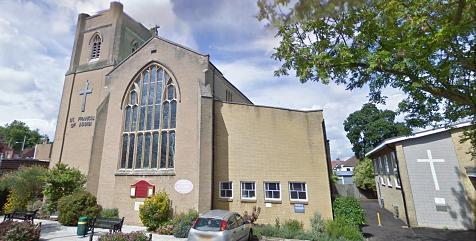 Welcome to the website of
St Francis West Wickham
St Francis is situated just off the High Street in West Wickham (opposite Sainsbury's car park!) Our church worship is in the Central Anglican Tradition and you will find details of our services on this site.
Our church is made up of a commmunity of people who are passionate about worshipping and serving God, so that his kingdom is spread throughout the world. This website outlines the services and many activites that we are involved in.
Please do come along at any time - you will find a warm welcome and a desire to get to know you better.
We form the other half of a United Benefice with St Mary's, West Wickham and our congregations work closely together. You can find out more about St Mary's using the link to their website. For the latest edition of our magazine click here
Our latest project to improve the church lighting is proceeding, but we need votes to support a funding application. To learn how to vote for our application click here
We hope you enjoy finding out more about us from this website and we look forward to welcoming you to one of our services or activities.
The Revd Hazel O'Sullivan
Priest in Charge